About Us
HISTORY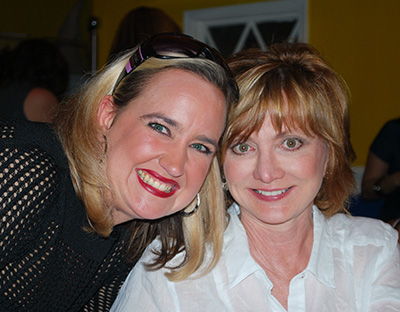 NF Bright Beginnings began in New Fairfield in 1980 as Mary's Learning Center. Owner Mary Arnold created a loving child-centered environment in her home where families had peace of mind knowing their children had the best possible care.
Since that time, the center has undergone several changes while maintaining its superb quality and reputation. In 1985 the center became "Bright Beginnings." Even with additional space, Bright Beginnings continued to be filled to capacity. In 1988, Bright Beginnings opened a second location Fieldstone Plaza and began offering half-day preschool and before and after-school care.
In 1994, both Bright Beginnings locations were gathered under one roof at Village Green Center. This new facility offered parents and children state-of-the-art equipment combined with a warm nurturing environment and a steadfast philosophy that young children can learn through games and fun.
NF Bright Beginnings received a generous grant from IBM in 1998 through the American Business Council for Dependent Care, administered by Work/Family Directions. This grant provided funding for computers, software, art supplies, sport equipment and science equipment. Also in 1998 after a rigorous year-long self-study and validation process, NF Bright Beginnings was accredited by the National Association for the Education for Young Children (NAEYC), and NACCP.
The latest addition to NF Bright Beginnings facility was completed in August 1999. Nearly 1500 sq. ft. of space was incorporated into the center. This space is now used for the Private Half Day Preschool Program and KOTG After School Care Program.
Throughout the years, NF Bright Beginnings has grown to meet the ever-changing needs of our community while remaining committed to providing a warm, loving place where children can feel at home. Now many families use Bright Beginnings for all of their children, from Infants through After School Care.
TEACHING STAFF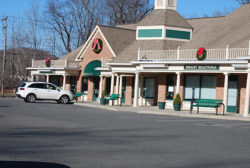 We take great pride in our professional staff, their qualifications, credentials and their ability to work together to maintain a safe, nurturing and productive environment for your child.
NF Bright Beginnings proudly employs a staff of teacher with a variety of degrees (HS minimum) including CDA's in ECE, Associates, Bachelors or Masters and exceptional experience with children. In addition, each teacher receives special training through NF Bright Beginnings while working with children at the center. Our teachers also attend numerous continuing education classes every year. All teachers are CPR & First Aide trained . The staff continue ongoing professional training each year. Teachers are assigned to specific age groups based on their interest and experience to ensure the highest quality instruction and care for your child.
Our Philosophy
New Fairfield Bright Beginnings was founded on the philosophy that children thrive in a safe, loving and home-like environment. Both the physical well-being and emotional development of children is greatly influenced by these factors.
Our care is based on a nurturing attitude that:
Respects each child and his abilities.
Fosters intellectual, social, physical and emotional development.
Develops positive attitudes through positive experiences.